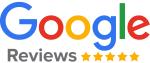 TINA BASS - NOVEMBER 17, 2019
Very nice young man who helped me.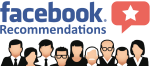 STEVE SHIREY - NOVEMBER 9, 2019
They got this thing called git'er done!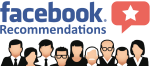 KIRBY LIVELY - OCTOBER 29, 2019
We can't say enough AMAZING things about the service department at Susanville Ford. They went at bat for our family when the extended warranty company tried to get out of paying their fair share of our car's engine problems. Thank you again for keeping our family car safe and making sure we weren't over charged! We love our local dealership and it's wonderful employees, you make it easy to be a Ford family!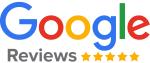 MIKE KELLEY - OCTOBER 30, 2019
Great Experience.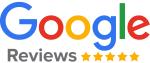 AMY CARPENTER - September 25, 2019
It's a great place to buy automotive! I have bought 2 Brand New Ford Trucks.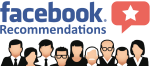 MARCI MCINTOSH SPEARMAN - SEPTEMBER 13, 2019
This was by far the absolute best car buying experience I've ever had! From the first encounter with Mike on the lot to the final signing of the loan it was so smooth! I would recommend this dealership to everyone. I never leave reviews, I'm older and I hardly ever post anything but the service we received today was so worthy of recognition I had to spread the word. Thank you, Mike for turning around a rough situation and making our birthday vacation trip possible. We will never forget you!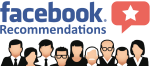 ROBERT WOOD - AUGUST 23, 2019
Great prices… easy, no hassle car buying experience.

LISA HARRIS & JOHN RAGAN - JULY 30, 2019 
(INDEPENDENT RESPONSE TO SALESPERSON ROBERT WOOD'S "THANK YOU" FOLLOW UP LETTER) 
Robert, dealing with you was such a pleasure. Thank you so much. After leaving, John and I were discussing the fact that we never dealt with such wonderful salesperson in our lives. 
Robert you were like dealing with a good friend, NOT a salesperson.
If we are ever in need of another vehicle (which might be a Chevrolet truck in the future) we will definitely drive the distance from Nevada to Susanville to see YOU. Thank you again.
Sincerely,
Lisa Harris & John Ragan
Minden, Nevada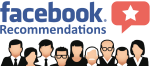 KATRINA OBERG RATLIFF - JULY 8, 2019
Matthew and the team at Susanville Ford took great strides in getting me an extremely sweet deal on my brand new and GORGEOUS Expedition XLT. Thanks guys! You're the best!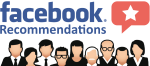 TROY DUGGER - JUNE 15, 2019
Just bought a 2019 Ford Explorer and was a painless no hassle deal. Thank you, Susanville Ford for making this a great experience.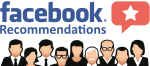 HEATHER WALLACE - JUNE 5, 2019
My Husband & I Just Bought Our second vehicle from Kelly, and once again service was impeccable! We will never buy a car anywhere else!!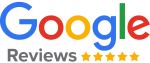 AVERY ROGERS - JUNE 4, 2019
I am 1,851 Miles from their dealership, yet they made it the easiest to buy from. I've been looking for over a month at local dealerships within 100 miles from me and it has been nothing but a headache. Decided to Branch out of state and came across a vehicle at their dealership. I called one morning and Pat picked up the phone. He went over the vehicle with me and I told him I wanted it, between Pat and Shane (finance manager) they made this process unbelievably easy being so far away. Easy to work with, caring, quick responses, and nothing but the best experience I had with this dealership and these two guys. They took care if all the paper work, the shipping of the car, everything. 100% satisfied.
ROBERT RIVERA - APRIL 22, 2019 (INDEPENDENT SURVEY RESPONSE)
Hello, my experience at Susanville Auto Center was great. The sales person was Kelly that took care of me. He was patient, very respectful and wanted me to make sure I got what i wanted or what I like to say "is earned." Kelly and I are ready making plans so get another vehicle for my wife this week. I'm from Southern California and we were car shopping in the area, and Kelly really made it comfortable for me to shop local. I will recommend Susanville Auto Center to all my coworkers, and I will recommend Kelly Quinn because I want them to have the experience I had. 
Thank you,
Robert Rivera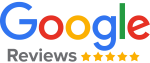 WILLIAM BENTON - APRIL 12, 2019 
Susanville auto center changed my life. They got me approved when no one else could. Thanks to them my credit score is going up and many doors have been opened to me. They even got me a relatively low monthly payment. I just have to say thank you to Susanville Auto Center.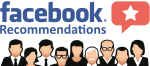 TIFFANY GOETZ - MARCH 29, 2019
My check engine light came on and had to stop somewhere to get it checked since I had another 7 hours of driving ahead. Because of the ratings I read, I opted to go here instead of the other options and I'm glad I did. All of the staff were really helpful. Even though they were booked with already scheduled jobs, they squeezed my emergency in. When all was said and done, the final price was less than the quoted price which was a relief. Also it was nice that the sales staff weren't pushy while I was waiting for my car (Toyota) was being fixed which was a night and day difference from my experience while living in Las Vegas- these guys here in Susanville are not like the vultures there in Vegas. Of course they casually asked if I was interested, but respected my "no thank you" while maintaining a very pleasant demeanor. The service team kept me apprised of my car updates at every opportunity and recommended a place to stay overnight (i.e. Red Lion of Susanville) and a place to eat (i.e. Young Sing Chinese food) all great suggestions for someone new to town.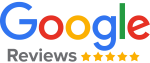 MICHELLE ANDERSON - FEBRUARY 20, 2019
Brian Rudd. Hands down, best salesman! Always goes above and beyond for us!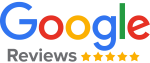 S. JONES - FEBRUARY 6, 2019
They did my recall and my services on my truck. They even called me the next day to see if everything was good. I appreciate that. They are the first dealership to ever do that.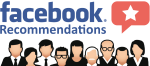 ZALYNN BAKER - FEBRUARY 6, 2019

Very professional dealership... Friendly salesmen, and great finance team... A Big thanks to BJ for delivering my truck tonight.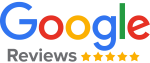 WOODY MEREDITH - FEBRUARY 4, 2019
The service department did a great job. Friendly and nice to deal with. Fixed a long term problem 2 other dealerships said didn't exist.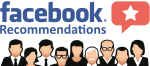 CAREY THRASHER - JANUARY 18, 2019 
We were traveling from Klamath Falls to Sierraville and lost a water pump along HWY 395. It was a Friday afternoon before a holiday weekend. I called Justin at the dealership and he welcomed us to have my truck towed to their location so they could take a look at it. The main mechanic, Arturo, did a quick diagnosis and determined it was the water pump and tension pulley. Because they didn't have the parts in stock, they called and sourced parts from 3 different locations in town. Who does that? We waited in their customer lounge while they worked in the truck and found everyone to be extremely helpful and friendly. I have always been leery of repairing my car at a dealership due to the reputation of high costs and often poor service. I have to tell you, they changed my mind. I would recommend to anyone to take your car there. I am grateful they got us back in the road quickly so we could get home safe and sound. Thanks to Susanville Ford Chrysler Jeep Dodge Ram for the help and great experience.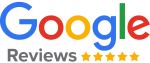 ROBERT ROADIFER - NOVEMBER 28, 2018
Great people, good service.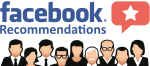 TY WALLACE - NOVEMBER 28, 2018
Kelly is the best! Best & by far the easiest car buying experience ever! I can honestly say I won't buy a vehicle anywhere else! Thanks again Kelly, BJ & Crew!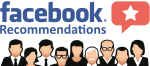 DANIELLE HARRIS - NOVEMBER 25, 2018
They were really nice, patient, and helpful. No matter what, they tried to make the deal work around us and it never felt like they were trying to make the deal about them getting their money! I would recommend anyone going here to buy a car! Cole Bradford helped my best friend and I and he was really helpful, respectable and honest!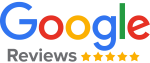 PETE ROHRICH - AUGUST 27, 2018
Great service department!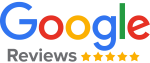 TIM TERMO - JULY 27, 2018
The sales staff bent over backward to make sure that my wife and I were satisfied. We were very comfortable dealing with Shay, Travis, and Chris. I recommend Susanville Auto Center. A really good experience.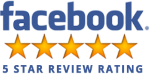 THEA GODDARD - JUNE 17, 2018
Shay was awesome and explained every feature our truck had. Best salesman ever!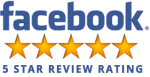 DUSTON RAINEY - June 5, 2018 
I brought my pickup in on short notice yesterday because I had some concerns about a leak that I noticed on my way out to California from Idaho. They were honest and told me they were very busy, but to bring it in anyhow. Not an hour after dropping it off I get a call and the service writer was completely upfront and honest about the issue, it didn't have to be fixed right that second but they noticed another issue that would leave me stranded on my trip home if it failed. I just wanted to thank you guys for caring more about me getting home than making more money. Thanks again, Tim.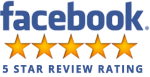 SAMANTHA RAE - MAY 22, 2018
Brian is awesome!! I came two days in a row and test drove multiple cars. Decided on the Ford Ecosport and even though it took him well into closing and his family time he stayed the whole time and waited for me to drive off!! Best car dealership experience I've ever had!!! Thanks Brian!!!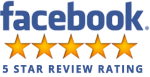 ASHLEY FRIEND - March 14, 2018
Great sales and finance department. Really down to earth, non pressure dealership. Go see Travis Vicklund or Chris Johnson.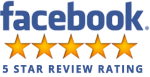 ROD GALLAGHER - November 11, 2017
Want to thank everyone at Susanville Ford for all their professionalism, courtesy, and making my wife Lisa and I feel appreciated as we purchased our new car! Thank you for making our experience great!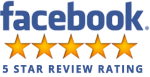 CEMIRA SHAW - October 17, 2017
This is the 4th or 5th vehicle we have bought here. Have never once had a problem. Always a pleasure doing business with you guys. Keep up the good work!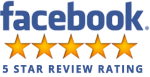 JERIMIAH RHODES - August 20, 2017
A huge thank you to pat and Shane! We had a great experience and they worked with us to make sure we got exactly what we wanted. Couldn't be happier. We will definitely be back again for our future car buying needs. Thanks to the whole team!