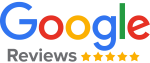 S. JONES - FEBRUARY 6, 2019
They did my recall and my services on my truck. They even called me the next day to see if everything was good. I appreciate that. They are the first dealership to ever do that.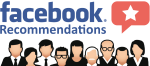 ZALYNN BAKER - FEBRUARY 6, 2019

Very professional dealership... Friendly salesmen, and great finance team... A Big thanks to BJ for delivering my truck tonight.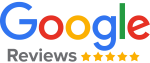 WOODY MEREDITH - FEBRUARY 4, 2019
The service department did a great job. Friendly and nice to deal with. Fixed a long term problem 2 other dealerships said didn't exist.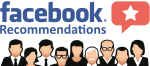 CAREY THRASHER - JANUARY 18, 2019 
We were traveling from Klamath Falls to Sierraville and lost a water pump along HWY 395. It was a Friday afternoon before a holiday weekend. I called Justin at the dealership and he welcomed us to have my truck towed to their location so they could take a look at it. The main mechanic, Arturo, did a quick diagnosis and determined it was the water pump and tension pulley. Because they didn't have the parts in stock, they called and sourced parts from 3 different locations in town. Who does that? We waited in their customer lounge while they worked in the truck and found everyone to be extremely helpful and friendly. I have always been leery of repairing my car at a dealership due to the reputation of high costs and often poor service. I have to tell you, they changed my mind. I would recommend to anyone to take your car there. I am grateful they got us back in the road quickly so we could get home safe and sound. Thanks to Susanville Ford Chrysler Jeep Dodge Ram for the help and great experience.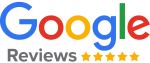 ROBERT ROADIFER - NOVEMBER 28, 2018
Great people, good service.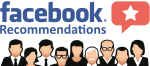 TY WALLACE - NOVEMBER 28, 2018
Kelly is the best! Best & by far the easiest car buying experience ever! I can honestly say I won't buy a vehicle anywhere else! Thanks again Kelly, BJ & Crew!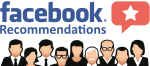 DANIELLE HARRIS - NOVEMBER 25, 2018
They were really nice, patient, and helpful. No matter what, they tried to make the deal work around us and it never felt like they were trying to make the deal about them getting their money! I would recommend anyone going here to buy a car! Cole Bradford helped my best friend and I and he was really helpful, respectable and honest!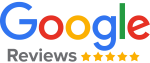 PETE ROHRICH - AUGUST 27, 2018
Great service department!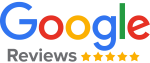 TIM TERMO - JULY 27, 2018
The sales staff bent over backward to make sure that my wife and I were satisfied. We were very comfortable dealing with Shay, Travis, and Chris. I recommend Susanville Auto Center. A really good experience.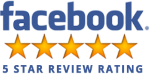 THEA GODDARD - JUNE 17, 2018
Shay was awesome and explained every feature our truck had. Best salesman ever!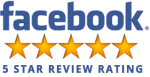 DUSTON RAINEY - June 5, 2018 
I brought my pickup in on short notice yesterday because I had some concerns about a leak that I noticed on my way out to California from Idaho. They were honest and told me they were very busy, but to bring it in anyhow. Not an hour after dropping it off I get a call and the service writer was completely upfront and honest about the issue, it didn't have to be fixed right that second but they noticed another issue that would leave me stranded on my trip home if it failed. I just wanted to thank you guys for caring more about me getting home than making more money. Thanks again, Tim.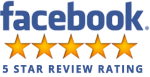 SAMANTHA RAE - MAY 22, 2018
Brian is awesome!! I came two days in a row and test drove multiple cars. Decided on the Ford Ecosport and even though it took him well into closing and his family time he stayed the whole time and waited for me to drive off!! Best car dealership experience I've ever had!!! Thanks Brian!!!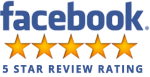 ASHLEY FRIEND - March 14, 2018
Great sales and finance department. Really down to earth, non pressure dealership. Go see Travis Vicklund or Chris Johnson.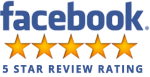 ROD GALLAGHER - November 11, 2017
Want to thank everyone at Susanville Ford for all their professionalism, courtesy, and making my wife Lisa and I feel appreciated as we purchased our new car! Thank you for making our experience great!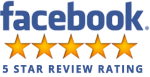 CEMIRA SHAW - October 17, 2017
This is the 4th or 5th vehicle we have bought here. Have never once had a problem. Always a pleasure doing business with you guys. Keep up the good work!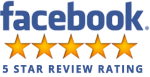 JERIMIAH RHODES - August 20, 2017
A huge thank you to pat and Shane! We had a great experience and they worked with us to make sure we got exactly what we wanted. Couldn't be happier. We will definitely be back again for our future car buying needs. Thanks to the whole team!