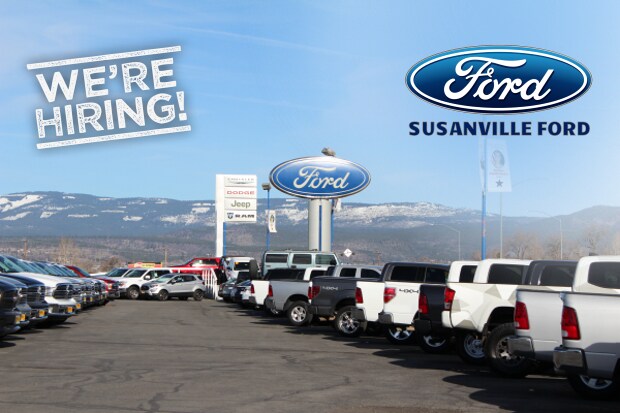 We are looking for a couple of Sales Associates to join our team at Susanville Ford!
Customer service is our number one priority. We assist our guests in finding a new or pre-owned vehicle that fits their needs and budget. We do this by treating all our guests with the utmost respect and dignity, and ensuring all their questions are answered clearly. Our product knowledge is the best in the market. 
We offer the hottest new Ford products, as well as the biggest selection of high quality pre-owned vehicles in Northeastern California!
We put our pre-owned vehicles through a rigorous multi-point inspection process. Not only do we fully repair all items needed, we also perform a multitude of services that are recommended within the next 10,000 miles. This means that you as a Susanville Auto Center Sales Associate can be fully confident that you are offering your customer a true high quality pre-owned vehicle! 
If you are interested in a career in the automotive sales industry, please send your resume and we will contact you shortly!
Thank you,
Susanville Ford
704-485 Richmond Road
Susanville, CA 96130
(888) 562-9989