April 13, 2018
NEW EMPLOYEE SPOTLIGHT
Susanville Ford would like to introduce it's new General Manager- Mr. Matt Bereznak!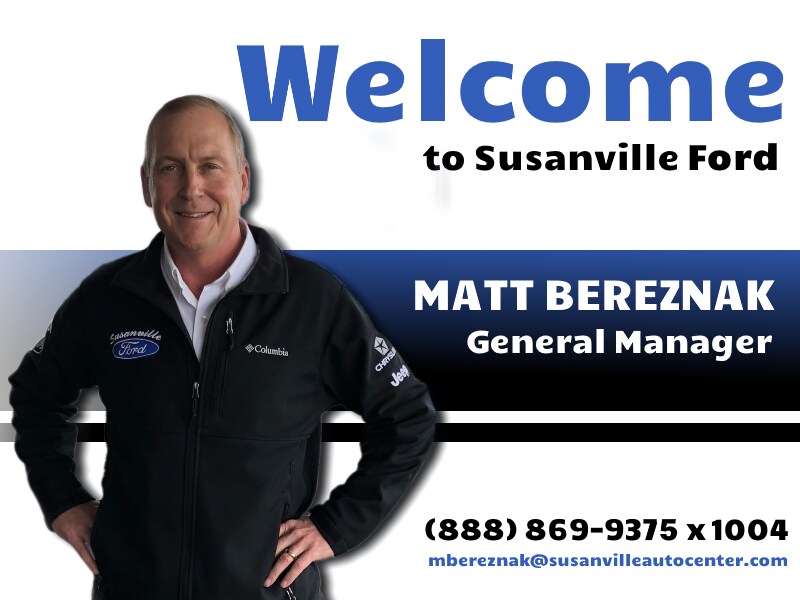 Mr. Bereznak has a vast amount of experience in the auto and finance industries, and has a passion for ensuring that each and every customer is treated with courtesy and respect. He is always ready to greet you with a smile and looks forward to meeting new and established customers at Susanville Ford!
PERSONAL BIO:
Married to wife Dawn, 4 children, 3 grandkids
Have lived locally in Lake Almanor for 12 years
Graduated from California State University with a Bachelors of Science in Business Administration
Chester High School Booster President 2012-2018
Started in the car business 1988 as a salesman, progressed to Finance Manager, Sales Manager, General Sales Manager, and General Manger.
Worked in the indirect auto banking business with one of the largest banks in the nation
Enjoy spending time with my wife and family
Avid sports fan
Enjoy Fishing on Lake Almanor
The next time you are at Susanville Ford, be sure to say hi to our newest General Manager- you'll be glad you did... he's a real nice guy!
MATT BEREZNAK
General Manager - Susanville Ford
(888) 869-9375 x 1004
April 11, 2018
NEW EMPLOYEE SPOTLIGHT
S
usanville Ford would like to introduce the very newest member to its team-
Mr. Steve Wilson - Service Manager!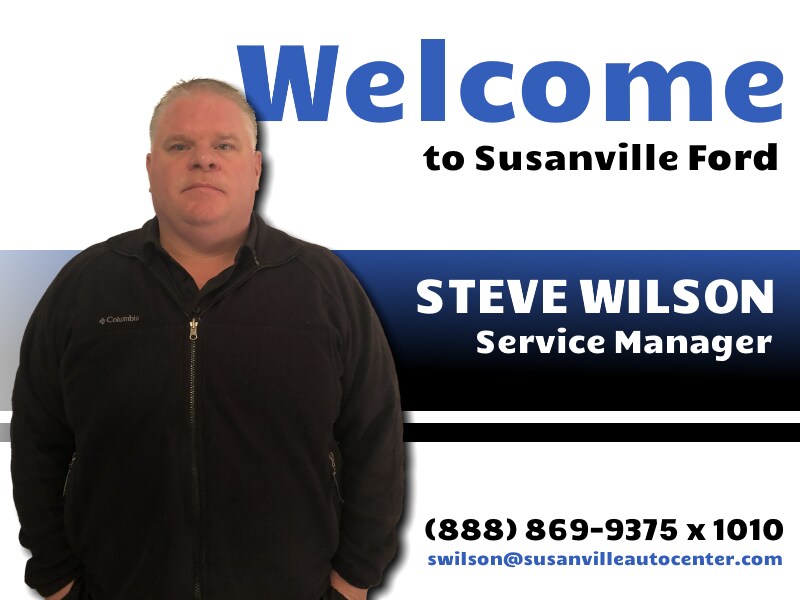 Mr. Wilson has over 25 years experience in the auto industry, and is very eager to ensure that all of our service customers are 100% satisfied with the quality of work that comes out of the service department.
PERSONAL BIO:
Devout family man, married to wife Katherine, and father to son Steve Jr., and to step daughter Janica Rose
Avid traveler, visits the Philippines almost yearly
Loves the outdoors, enjoys fishing and hunting  
The next time you are in to have your vehicle serviced at Susanville Ford, say hi to Steve- he'll be more than happy to answer any questions you may have!  
STEVE WILSON
Service Manager - Susanville Ford
(888) 869-9375 x 1010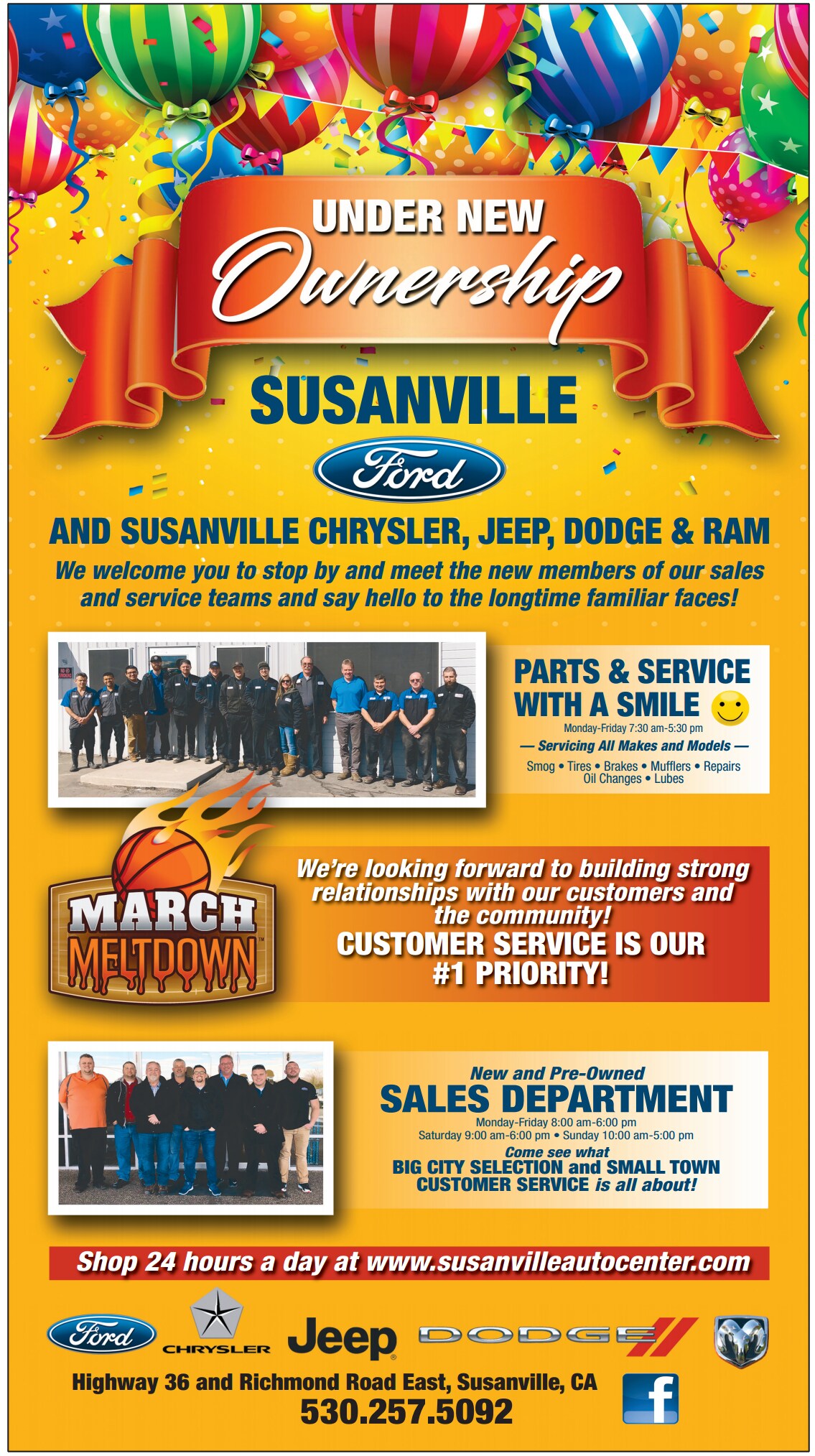 SUSANVILLE FORD UNDER NEW OWNERSHIP
As of March 1, 2018, the Susanville dealership has been under new ownership led by auto industry businessman Jeremy Cunningham of Redding, California.
Jeremy's first two business ventures (Redding Kia and Redding Subaru) have been extremely successful for him. "It all comes down to being different and better than the other dealerships in the area; offering a level of service for our loyal customers that no one can match," Cunningham firmly states.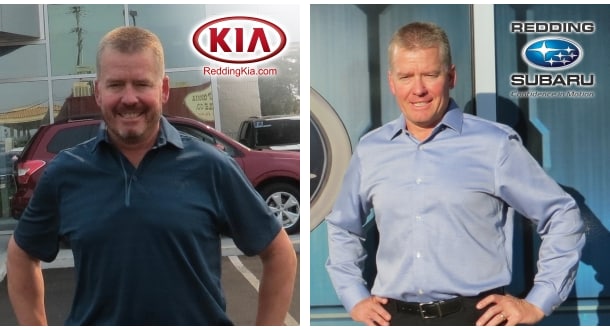 For over a decade, Mr. Cunningham has made a positive impact in the Redding, California community. He believes in giving and sowing towards various charities that help people, especially children.
His no-nonsense business approach in the auto industry has gained him much respect- with his employees and customers alike. His personal commitment is to treat you and your family in a way that exceeds your expectations.
He plans to bring that same level of sales and service excellence to Susanville Auto Center. However, Jeremy is very keen on keeping the tight-knit community values in his new venture, which makes Susanville such a great place to live.
Come visit Susanville Ford... we believe you'll like our new approach on how we believe that each and every customer is vitally important to us. We have something to prove, and we look forward to gaining your trust and respect and to give you 100% customer satisfaction!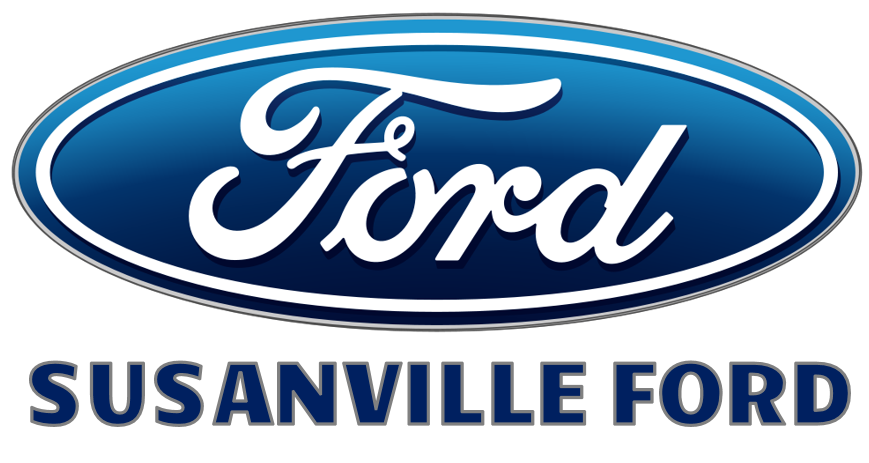 SUSANVILLE FORD
704-485 Richmond Road

Susanville, CA 96130
Sales - (888) 562-9989
Service - (888) 687-5959
Parts - (888) 928-2348
Website: